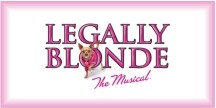 Legally Blonde
June 16 - July 9, 2017
Fabulously fun and based on the adored movie, Legally Blonde The Musical follows the transformation of Elle Woods as she tackles stereotypes, snobbery and scandal in pursuit of her dreams. This action-packed musical explodes on the stage with memorable songs and dynamic dances. Equally parts hilarious and heartwarming, this musical is so much fun it should be illegal.
Recommended for the whole family
June 16 through July 9, 2017
Fridays & Saturdays at 8:00pm; Sundays 2:00pm matinee
Directed by Jan Isaacson
Choreographed by Terri Taylor
Musical Direction by Kyle Jackson
Tickets (Buy Now)

$18 General
$16 Students/Seniors (55 & over)
$14 each for groups of 10 or more
Note: each ticket is subject to a $2 per ticket facility fee
---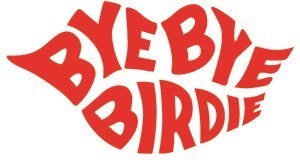 Bye Bye Birdie
July 21 - July 30, 2017
When the draft selects rock star Conrad Birdie, his fans are devastated, but none more than struggling songwriter Albert Peterson, whose song Birdie was just about to record. Albert's longtime girlfriend, Rosie, pushes Albert to write a new tune that Birdie will perform on television to a fan selected in a contest. The scheme works, with young Ohio teenager Kim McAfee declared the winner, but no one counted on Kim's boyfriend.
Shows:
July 21 at 7:00pm
July 22 at 2:00pm and 7:00pm
July 23 at 2:00pm
July 28 at 7:00pm
July 29 at 2:00pm and 7:00pm
July 30 at 2:00pm
Recommended for all ages
July 21 through July 30, 2017

Saturdays at 2:00pm (Jul 21, Jul 28, Aug 4, Aug 11)
Thursday, August 10 at 7:00pm
Sunday, July 30 at 2:00pm

Directed & Choreographed by Jan Isaacson
Musical Direction by Adriel Cruz
Tickets (Buy Now)

$8 All ages
Note: each ticket is subject to a $2 per ticket facility fee
---